Arkansas State University in Jonesboro is the only university in Arkansas that has a CRNA program.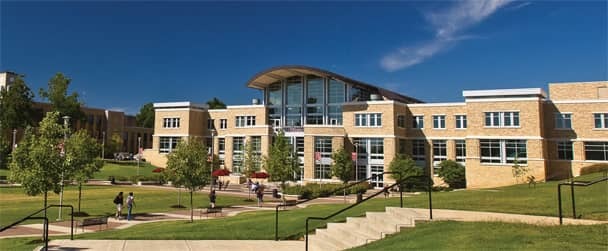 Address: 2105 Aggie Rd, Jonesboro, AR 72401, USA
Phone: 870-972-2100
Contact: Dr. Christie S. Black – Nurse Anesthesia Associate Program Coordinator
Email: czitzelberger@astate.edu Office: Donald W. Reynolds Center, 312
Dr. L. Todd Hammon – Assistant Professor of Nursing/Nurse Anesthesia Clinical Coordinator Email: lhammon@astate.edu Phone: 870-972-3074 Office: DRC, 308
About The Program
When you complete this program, you will have an MSN in Nurse Anesthesia that will prepare you to become a nurse anesthetist. It is currently 28 months long full time master's degree with 88 credit hours.
The typical class size is around 40 people with over 150 applying every year. The application deadline is July 1st and there is an early application deadline of April 1st. If you are successful in your application and interview, you can expect to start in January.
This particular CRNA school graduated its first set of nurse anesthesia students in 2005. Over 575 students have graduated in this field so far. The attrition rate as of May, 2019 is 12.9%, the first time pass rate of the National Certification Exam is 89% and 100% of all students pass on their second try. Graduates also have a 100% employment rate.
When you start this Master's degree, you will be doing combination of academic and clinical anesthesia courses. The first semester will be spent on the Jonesboro campus and in the second semester, you will have 2 days of class and 3 days in clinical, every week.
Then, in the final 6 semesters, you will spend only 1 day every week in class and your clinical time will not exceed 38 hours. You can expect to spend an average of 70 hours per week on average over a month.
You can see the details of the courses you'll take every semester here.
Ranking
This school is not currently ranked in the US News & World Report.
Tuition
The cost of tuition is $30,600
Additional estimated fees and expenses (AANA associate membership, drug testing, books, uniforms and equipment, board review course, housing, travel expenses, professional anesthesia meetings etc.) : $39,310
See tuition details here.
Total: $69,910 (this figure is flexible depending on your personal expenses such as travel, housing etc.)
Program Requirements – What Do You Need To Get Into The Arkansas State University CRNA Program?
In order to be considered for admission into this school, you will need to have a Bachelor of Science in Nursing from a regionally accredited university or college. The program will also need to be an ACEN or CCNE accredited.
You will also need to have an unencumbered or unrestricted RN license in one of the states or protectorates of the US as well as eligibility for a license in Arkansas, Mississippi, Missouri and Tennessee.
A cumulative GPA of 3.0 is also required on coursework or you need to have a 3.0 in your last 60 hours of undergraduate work.
GRE scores preferred:
Verbal & Quantitative score of at least 300.
Analytical writing score that is 3.5 to 4.0
Your GRE needs to be done within 5 years of your application.
Critical Care Experience
1 year minimum of critical care experience is accepted and you must have this experience within the last 2 years of applying to this school.
Acceptable critical care experience:
1. Medical Intensive Care
2. Surgical Intensive Care
3. Cardiothoracic or Cardiovascular Intensive Care
4. Neuro Intensive Care
5. Neonatal Intensive Care
6. Pediatric Intensive Care
7. Burn/Trauma Intensive Care
Unacceptable experience:
1. Post-Anesthesia Care Unit
2. Emergency Room
3. Obstetrical – Labor & Delivery Unit experience
4. Operating Room
Required Courses & Grades
Graduate level statistics course: B+ or higher. ASU's approved statistics course is Intro to Stats and Research (ELFN 6773).
You will also need to provide 3 references which includes supervisors, either current or former as well as faculty.
Certifications
Required certifications are:
English Proficiency
Foreign born applicants will need to take the TOEFL. Acceptable scores are 570+ on the paper based test, 83 on the iBT and 213 on the computer based test.
IELTS is also accepted with a score of at least 6.5 and 7 on the spoken band.
PTE with a score of at least 56 is also acceptable.
You can learn more about about ASU and application details here.
Accreditation
This is a stable program that currently has 10 years of accreditation by the COA from May, 2014 to May, 2024 when it will be reviewed again. This MSN program is also accredited by the ACEN (Accreditation Commission for Education in Nursing).
Arkansas State University Jonesboro Interview Information
Past interviewee's have indicated that the interview style is relatively relaxed. You'll most likely be asked a couple of "getting to know you" type of questions, they may also go through your pre-test as well as a couple of clinical based questions. They also tend to ask questions to find out if you have the ability to handle the stress of the program.
After the interview, you can expect to wait 3 weeks to a month for a response via email on whether you were accepted or not.
Arkansas CRNA Salary & Job Outlook
The average annual salary for CRNAs in the US for 2016 is $168,151 with the typical range being between $154,515 and $183,458.
The average annual salary for CRNAs in Arkansas according to Salary.com, Indeed.com, Payscale.com and Ziprecruiter.com is as follows:
Salary.com – The current average is $167,768 with a range between $154,184 – $183,016.
Indeed.com – The current average is $197,289 per year
Payscale.com – The current average is $163,821 with a range between $122,000 – $247,000
Ziprecruiter.com – The current average is $178,261 with a range between $40,466 – $253,138