In the state of Alabama, there are two universities which currently offer a Nurse Anesthetist program and Samford University is one them. The type of degree being offered is a Master of Science in Nursing with a specific focus on Nurse Anesthesia.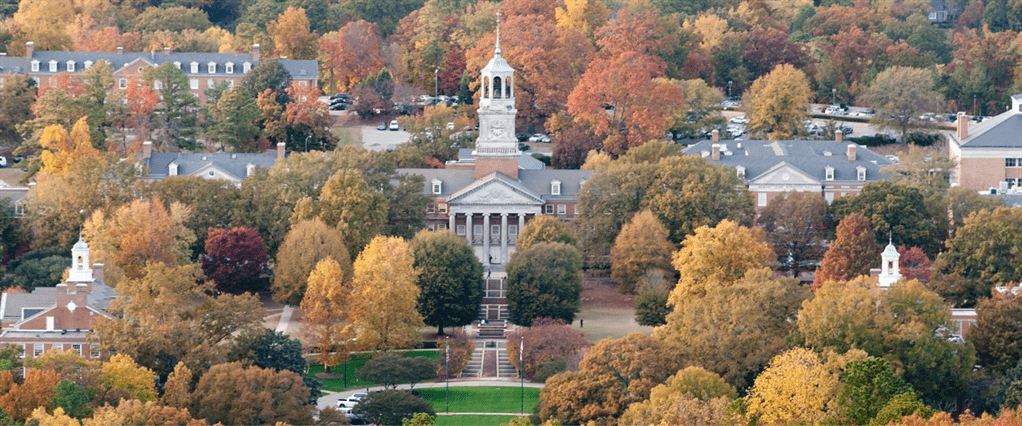 Address: Ida V. Moffett School Of Nursing. 800 Lakeshore Drive, Birmingham, AL 35229.
Contact for Graduate Admission is Allyson Maddox who is the director of Graduate Student Services. Her phone number is 205-726-2047 and email address: amaddox@samford.edu
About The Program
First of all, if studying in a beautiful place is appealing to you, then Samford definitely provides an appealing space to spend the next 28 months in. Besides this university's aesthetic appeal, it has a rigorous program and the first year will be especially loaded with lots of classes. You will also be exposed to hospitals in both rural and city areas throughout your clinical rotation. The 40 hour work week will also expose you to regional anesthesia which will definitely help you to become a better CRNA.
This nurse anesthesia program is an 82 credit course which will prepare you to sit the nurse anesthesia certification examination. It is currently fully accredited by the Council on Accreditation Of Nurse Anesthesia Educational Programs (COA) and the next review is until 2025.
You will gain an impressive amount of hands on experience in this program which will definitely help you to find more opportunities upon completion. For example, the total number of clinical cases that a SRNA is required to complete at the end of his/her education is 550 according to the COA. However, Samford's SRNAs complete on average, over 800 cases. At Samford, you will also gain exceptional experience in geriatric, pediatric and regional anesthesia.
What is impressive about this program is that in 2015, 100% of the graduating class were fully employed within 6 months of graduating which shows that Samford's graduates are highly favored by employers.
The 2015 pass rate of students who wrote the CRNA examination was 96% and the 2014 pass rate was 87.8%. The attrition rate for 2014 was 4.17%.
Ranking:
It is currently ranked at #51 with a 2.8 out of 5.0 score according to the US News & World Report (2016). – http://grad-schools.usnews.rankingsandreviews.com/best-graduate-schools/top-health-schools/nurse-anesthesia-rankings
Tuition:
The cost of tuition will run between $60,000 – $70,000. Various expenses and fees will cost between $3,000 – $4,000. Note that you will also have to cater for living expenses, text books and other incidentals.
What Makes Samford's Program Special?
1. Low student to teacher ratio. A typical class has only 24 students.
2. The clinical and didactic instructors pay special attention to students and provide exceptional support.
3. Ability to complete more cases than other students from other schools which will make you an exceptional CRNA after graduation.
4. More regional anesthesia experience
5. Excellent ratings and reviews from past students (for both the program and positive atmosphere at the school)
Program Requirements – What You Need To Get Into Samford University
Admission Info: The entry month is January and the NursingCAS deadline is on May 1st. The 2016 admission, decision and interview dates are to be announced.
In order to apply to do this program, you will have to apply directly through the NursingCAS. Note that when you apply through NursingCAS, you will have to pay a $65 service fee for your application.
Criteria:
You will need to have unencumbered licensure as a registered nurse. One year of acute care experience is also necessary as a registered nurse. Other critical care experience that is accepted include cardiovascular recovery, cardiac care unit, surgical ICU, neonatal ICU, medical ICU, neuro ICU, burn ICU, pediatric ICU and trauma ICU.
Unfortunately, Samford doesn't accept experience in the emergency department, operating room or recovery room.
You will also need to have a minimum cumulative 3.0 GPA.
Acceptable GRE scores for the new test are verbal (153), quantitative (144) and analytical writing (4). For the old test, you should have a minimum combined score of 1000 and analytical writing score of 4.
It should be noted that MAT is not accepted.
A few of the prerequisite courses you should have completed at the undergraduate level include research and general chemistry with a minimum B grade.
If you are a foreign student where English is your second language, then you will need to do the TOEFL (Test Of English As A Foreign Language) and have the following minimum scores: paper (150), computer (213) or internet (80).
Letters of recommendations are also necessary and you will need three letters; one from your work supervisor, colleague and a past or current professor.
Lastly, when submitting your application, you will have to attach your resume, cover letter and your reasons for wanting to do the nurse anesthesia program.
Interview Information
Once you have applied to Samford and have received an invitation for the interview, congratulations! You're onto the next stage of becoming a CRNA. On the day of the interview, you will be interviewed by a panel of about 5 people or more which will include members of the faculty, CRNAS, program director and clinical coordinator. The entire purpose of the interview is to ascertain your experience and personality. You will also most likely be asked a few clinical questions, so make sure that you're prepared. After the interview, Samford is known for getting back to interviewees relatively quickly in order to indicate whether they've been granted admission or not.
Alabama CRNA Salary Information
The average salary of a CRNA working in Alabama is $133,000 per year. A new CRNA will start at about $118,000 and a senior CRNA will earn upwards of $150,000 per year. The average annual salary for nurse anesthetists in the United States for 2016 is $168,151 with the typical range being between $154,515 and $183,458. As you can see, Alabama is on the lower end of that scale.
What Do Past Students Have To Say?