There are currently two CRNA schools in Arizona which offer nurse anesthetist programs and the University of Arizona is one of them. Once you complete this program, you will receive a DNP in Nurse Anesthesia.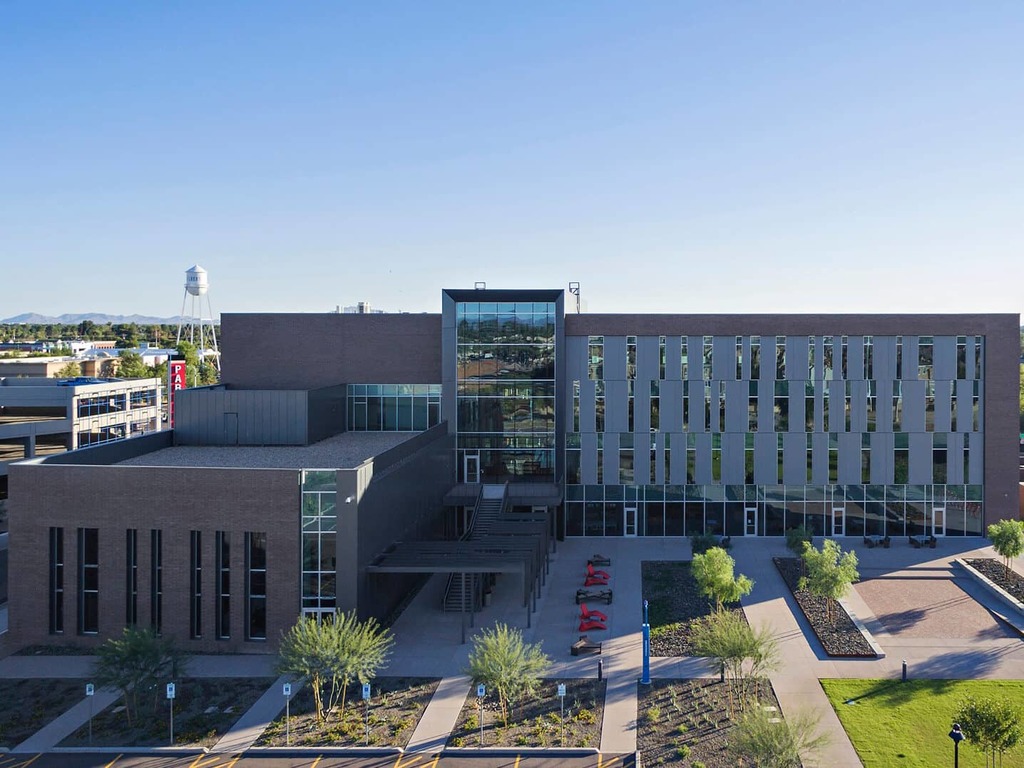 Address: 1305 N Martin Ave, Tucson, AZ 85721, USA

Phone: 520-621-0898

Contact: Admissions Contact: Leilani Gutierrez – 520-626-6154
Director of Graduate Studies: Terry A Badger – 520-626-6058
Graduate Program Coordinator: Alanna Connelly – 520-626-5098
Clinical Associate Professor for Nurse Anesthesia: Kathleen Piotrowski – 520-626-5889 – fallscrn@email.arizona.edu
UA Campus Tour
Before we dive into the specifics of this program, you may be curious as to what the Arizona campus actually looks like. Check out this quick campus tour:
Some noteworthy points about UA:
Top tier research institute which is definitely reflected in their crna program
It is a state university that is on an upward trend. It is commonly referred to as the "Harvard of the Southwest"
Scenic location (which you can see for yourself in the video above)
Chartered in 1885 and is accredited by the Higher Learning Commission
Famous alumni include Kate Walsh, Bob Dole, Kourtney Kardashian, Kenny Lofton, Sherman Fairchild etc.
About The Program
This Arizona CRNA program will take 3 years to complete with 85 credit hours. You can typically apply between the 1st of July to the 1st of October, every year. Interviews are conducted between November and December and if you've been accepted, you'll know by March and class would start in June.
The typical class size is between 10 to 12 students, which is great if you prefer smaller classes. Typically speaking, this program gets 125+ applicants which indicates this university is particular on who they accept even though this Arizona CRNA program is relatively new and was only started in 2015.
The pass rate for first time test takers at this school is 70% (2017) where the national average is 82.6% for the same period. Attrition rate is 0% and employment rate is an impressive 100% (2017).
One interesting point to note about this program is that it is not 100% in person and you'll have to do some parts online as well as a clinical residency. Some of the classes are fully in person such as Anatomy but the other courses vary.
In your first 4 semesters, you can expect 16 hours in person in the simulation lab, 1 week in person for health assessments, 1 week in August and 3 days in March for 2nd year students where clinical skills will be evaluated.
Their simulation lab has cutting edge technology that was made possible through a grant by the Marshall Foundation:
Overall, you can expect to spend at least 60 hours per week going to classes, studying, fulfilling various clinical responsibilities etc.
You can find more information on their program here.
Ranking
This University of Arizona crna program is not currently ranked because it is a relatively new crna program. However, it was accredited in 2015 for 5 years and it will be reviewed again in 2020.
Tuition Costs
Each unit costs $1,200, so it will cost approximately $102,000 to complete this program. However, do note that the cost of tuition rises every year by 5 – 10%, so you may need to pay more than the figure quoted.
What Makes The University of Arizona College of Nursing's Program Special?
This is a very practice focused program with a heavy emphasis on innovative and modern professional practice.
It is a blended school, meaning your classes will be a combination of face to face, clinical residency and online learning. It is actually one of the top online crna programs.
Even though this Arizona program isn't ranked due to its young age, the school itself is well known for its nursing program which is highly ranked. It is currently ranked #30 in the best nursing schools (Masters) list by USNews.
It is possible for you to work part time in only the first year, once you maintain a minimum 3.0 GPA.
You can expect clinical sites to work with you so you can find the best placement.
Arizona Admission Requirements – What Do You Need To Get In?
You will need a BSN or higher nursing degree with a science GPA of 3.0 or higher. It is important to note that you must include all science subjects (Physics, Chemistry, Biology, Pathophysiology, Anatomy, Physiology etc.) in your GPA calculation.

Next, all applicants need to have 1 – 2 years+ of full time critical care experience in either a pediatric or adult critical care setting. This experience needs to be current and continuous, and the more of this ICU experience you have, the better your chances of getting accepted. Do note that this experience needs to be within the US or a U.S. military hospital, if you're located outside of the US.
Acceptable Critical Care Experience:
Surgical ICU
Medical ICU
Neonatal ICU
Pediatric ICU
Coronary ICU
Cardiothoracic ICU
If you don't have this type of critical care experience, you may still be considered if you can show that you're competent at doing invasive monitoring, managing unstable patients, using critical care pharmacology as well as using ventilators.
Certifications Required:
BLS – Basic Life Support
ACLS – Advanced Cardiovascular Life Support
PALS – Pediatric Advanced Life Support
CCRN – Critical Care Registered Nurse
If you're on the MS to DNP path, then you'll need to show your Advanced Practice National Certification. (current NP's)
No GRE scores are required, however, you'll need to have TOEFL scores of at least 550 (paper based) and 79 (internet based). Alternatively, you can do the IELTS – International English Testing System with an overall score of 7 where you don't score under 6 in any subject.
Arizona Nurse Anesthetist Salary AZ & Job Outlook
The average CRNA salary in Arizona is $147,053 per year which is $21,098 under the typical average US CRNA salary ($168,151). On the lower end of the scale, Arizona based crnas earn $116,000 and on the upper end, they can earn up to $193,000 according to Payscale.
However, on Indeed.com, the average salary for AZ crnas is $160,000 per year. On Ziprecruiter, the salary range is a bit different with the average being $188,480 with the lower end being $159,726 and the upper end at $216,496. As you can see, there is some variation across these three websites.